Are you interested in buying a new SUV? If yes, you're not alone. Millions of Americans are starting to rekindle their love for SUVs, as evidenced by the growing number of sales for large SUV makers like Jeep. The following excerpt is from Motor Trends Magazine:
Chrysler Group finished July with its best sales in the month since 2005, racking up 167,667 units sold. Sales rose 20 percent beyond Chrysler's showing in July 2013, helping the company toward its 52nd consecutive month of year-over-year sales growth. Year-to-date sales are also up 13 percent to 1,187,790 vehicles sold. Each of the company's five brands posted improved sales, with Jeep at the forefront thanks to its eye-popping 41 percent jump…
It isn't very hard to see why many people love driving SUVs. Their size, their power, and their functionality all play a huge role in making the SUV a popular body type. If you're looking to add an SUV to your garage, here are a few tips to help you find the right SUV for you and your family: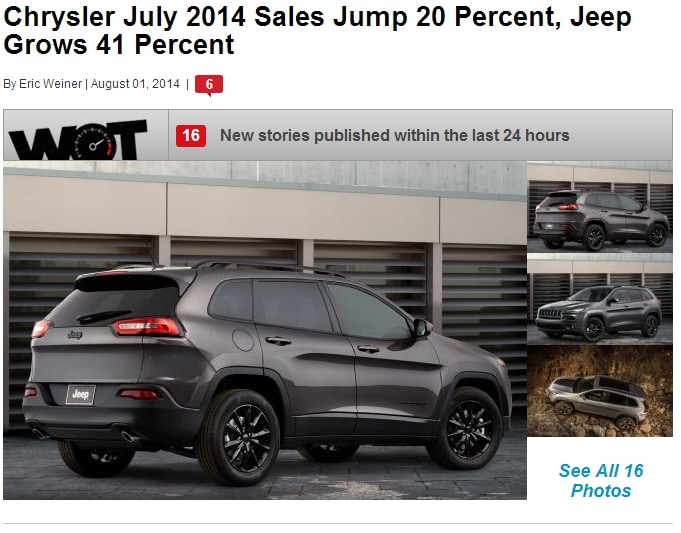 Your Purpose
Why do you want to buy an SUV? Is it because you need extra space for hauling your camping gear every weekend, or is it because your kids are getting too big to fit comfortably in the backseat of a sedan?
Use your answer(s) to that question to help you decide what type of SUV to look for in trusted Indianapolis Jeep dealers. Crossover SUVs are better suited for families and their needs, while truck-based SUVs are heavier and more powerful vehicles suited for off-road driving and towing boats and the like.
Safety Features
The larger frame of an SUV should provide better protection in case of an accident. However, its size also means there is a lot more car to hit. As such, you may want to purchase a vehicle with added safety features like a rear-mounted camera and the like - especially if there is room in your budget for these features.
When purchasing a new SUV for the family, always keep these tips in mind before you sign on the dotted line. Also, try to prioritize doing business with long-standing Indianapolis car dealerships like Fletcher Chrysler Products that carry different brands of SUVs. With a large product line to choose from, you're sure to find an SUV that fits your needs like a glove.
(Source: Chrysler July 2014 Sales Jump 20 Percent, Jeep Grows 41 Percent; Motor Trend Magazine; August 1, 2014)