SUVs don't get a lot of love from some people. Maybe it's the sheer amount of metal almost blocking other motorists' views, the purportedly poor mileage, and even a few unconventional reasons-but all of these do not matter to those who know (and are already driving) an SUV. Thinking about investing in one yet you can't make up your mind? Here are a few reasons why SUVs at local
Indianapolis used cars
dealers like Fletcher Chrysler Dodge Jeep RAM are actually a good choice.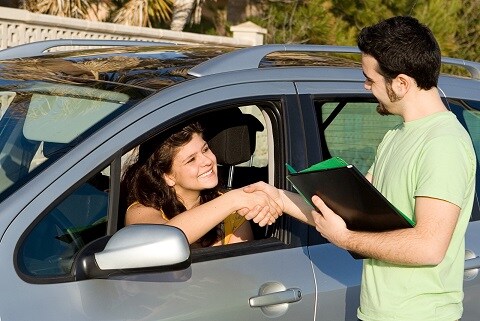 SUVs Are Excellent Family Vehicles
SUVs are indeed hulking, but all that heft serves a greater purpose with the right owner/s. With seating for five or more coupled with a large cargo area, SUVs are ideal for family use. It's not uncommon for SUV manufacturers to even include third-row seats to further expand the seating space, as well as low tailgate areas that make loading and unloading considerable amounts of cargo a breeze.
SUVs Are Sturdier
By sturdier, it means that SUVs are generally considered safe due to a heavier and heftier build compared to other smaller/compact vehicles. SUVs often feature taller seats that offer better overall support, and are often constructed out of heavy-duty metal (used on main support pillars holding the body intact), which aid in safety during a rollover or a collision at high speeds. In addition, newer SUVs have cutting edge safety features that offer more protection.
They Have the Cool Factor
It's pretty rare to look at various
cars for sale in Indianapolis
lots and not have a couple or more SUVs stand out-it's because they're often designed to do so. SUVs are designed in such a way that they're "lookers" when they arrive at a scene. To some people, SUVs represent a foremost expression of individualism, especially those that later undergo customization.
They're Incredibly Versatile
You can say that SUVs are like Jacks-of-all-trades. They are typically designed for both on and off-road driving, allowing you to go where most cars can't. You want to go cross-country skiing, fishing, windsurfing, or anywhere off the beaten path? An SUV can be your best companion since their already sizeable cargo capacity can be upgraded with roof racks and other accessories to conveniently stash and haul your gear.
Sources:
Why Buy An SUV? Reasons To Drive The Vehicle Everybody Loves To Hate, New York Daily News, March 26, 2012
Reasons To Buy An SUV, Buzzle.com
Five Reasons To Buy An SUV, GQ India, August 3, 2012