When people talk about SUVs, images of big, powerful vehicles with massive cargo and seating capacities come into mind. SUVs call to mind the American Way: bigger is better.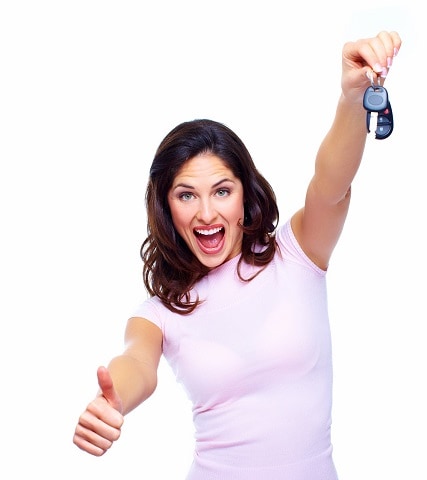 One all-American manufacturer, however, made quite a bold move. Famous for its Grand Cherokee, Cherokee, and Wrangler models, Jeep has recently forayed into the subcompact SUV segment for the first time with an all-new vehicle: the 2015 Renegade. Now sold through
authorized Indianapolis Jeep dealers
like Fletcher Chrysler Dodge Jeep Ram, the 2015 Renegade is certainly fresh out of the blue. However, is it truly worth your attention?
A total of 16 powertrain combinations, numerous special features, and great off-road performance come with every trim of the 2015 Renegade. Designed in the U.S. and built in Italy, the Renegade is one vehicle, which Chrysler hopes to make the Jeep brand more popular all over the world. Jalopnik.com car reviewer Andrew Collins, who is apparently enamored with the vehicle, thinks it just might, calling it a "cracking little cute 'ute" (a colloquial term for utility vehicle).
The small SUV category is blossoming, and Forbes contributor Karl Brauer remarks that the 2015 Renegade is a great fit. Small SUVs have to possess a good combination of style, interior space, and flexibility, coupled with a considerably cheaper price tag and superior fuel economy.
A Closer Look at the Renegade's Driving Chops
The 2015 Renegade uses the same platform as a Fiat 500L, but this fact hardly holds back the vehicle's off-road performance. Cars.com expert reviewer Mike Hanley had a hands-on experience with the Renegade and was not disappointed; in fact, he was impressed with the vehicle's handling and remarked that the overall ride quality is firm, with suspension responses much more refined.
The Renegade does all this with a small but powerful 1.4-liter turbo engine, which AutoGuide.com reviewer Aaron Gold claims drives great with a stick, and also feels torque-y and strong as the vehicle accelerates. The engine's meager displacement only becomes apparent when you demand top acceleration at low revs (i.e. sixth gear at highway speeds).
As for the interior, the 2015 Renegade certainly delivers. What it lacks in size, the vehicle more than makes up for with comfort and space, accommodating taller passengers on seats lined with firm cushioning and offering decent leg room.
Sources:
Jeep Thinks Big With 2015 Renegade, Examiner.com, May 19, 2015
Why Everyone's Going Nuts Over The 2015 Jeep Renegade: An Explainer, Jalopnik.com, March 4, 2014
2015 Jeep Renegade: Jeep Jumps Into Small SUV Segment With Real Off-Road Ability, Forbes.com, February 9, 2015
2015 Jeep Renegade, Cars.com, January 23, 2015
2015 Jeep Renegade Review, AutoGuide.com, January 27, 2015