Knowledge is the buyer's greatest asset in buying used cars.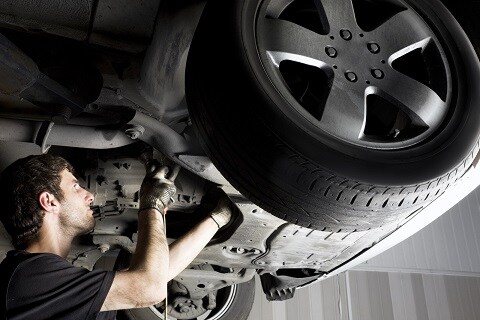 Although opting for used cars has many economic benefits, the industry still has loopholes that may compel you to spend more than you expected. To gain the upper hand, you have to be knowledgeable with the specific vehicle type and model you're looking to invest in before going to dealer stores.
For the past several years,
certified Indianapolis used cars
have been introduced to customers with claims of quality product line from dealers and manufacturers. Certified pre-owned (CPO) vehicles from manufacture-backed or dealer-backed programs have undergone a series of rigorous repair and inspection before placing them in the market.
It's effective if you browse for automobiles on a used car dealer's website with an extensive online inventory like Fletcher Chrysler Dodge Jeep RAM. Most online showrooms have filtering options that provide potential buyers a convenient research or purchase experience.
Financing your Car
Even if you're getting a brand new ride, your financing system will be through a car loan, which requires creditworthiness.
It's important to view your credit history, score and report to determine if your current credit status is sufficient for your desired model. Once you know where you stand, you'll be able to estimate the price range of products your budget will afford. Keep in mind that interest rates will be lower if you have higher scores.
In relation to finances, making a larger down payment will also be more beneficial to you in the long run as the interest rates and the loan itself will be smaller. Investing at least 20% of the overall cost will result to more savings at the end of the loan period.
Inspecting your Car
Although
used car dealerships in Indianapolis
should have their own in-house mechanics to check the units, it won't hurt if you have it examined by a professional mechanic of your choice. After all, you are shelling out a significant amount of money, no matter how discounted the price may be. As a consumer, you have every right to make sure that you're not taking home a lemon.
Another way to check is to search for firms that disclose the Vehicle Identification Number (VIN) of your purchase, mostly located on a small metal plate near the windshield. The VIN will help you track down the mileage and accident history of cars. Remember that CPO's are still second-hand; you may never know if it went through serious damage that merely appeared in tiptop shape on the outside.
Sources:
Buy a new car or a used car? Money.cnn.com
Financial Management - A Young Professional's Car Buying Guide. Blog.mint.com