If you have a teenager who has recently acquired his driver's license, you may have started hearing him say how much he'd like to have his own car. Take note that there is no "law" that says you have to do that, but it's often considered a huge sign of confidence in your teen.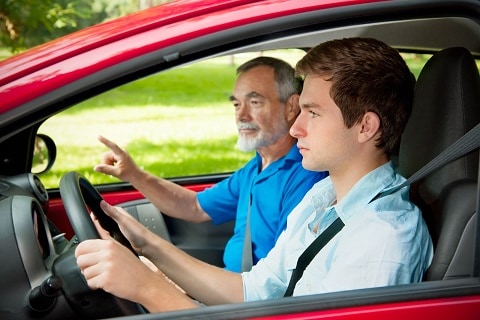 When you and your teen go window-shopping at
Indianapolis Dodge dealerships
like Fletcher Chrysler Dodge Jeep RAM, make sure you prioritize looking for the safest vehicles. According to stats from DoSomething.org, one out of every five 16-year-old drivers are involved in a vehicular accident within their first year of driving. With that in mind, you definitely want the sturdiest and safest cars available. Here are a few tips to help you choose the right car:
Choose from Reputable Makes
Start your search by looking for makes (brands) or vehicles that have a strong reputation for being safe. Vehicles manufactured by Chrysler and
Dodge in Indianapolis
often score well in NHTSA crash tests. You may want to look at ratings from the NHTSA and the IIHS to help you narrow down your choices.
Shortlist Models with Extensive Safety Features
Once you've identified a make, it's time to move on to a model. Build a shortlist of car models that have extensive safety features such as anti-lock braking systems, rear view cameras, side-impact airbags, and the like. This is especially true for used cars, as older models may not have more modern safety features.
Listen to Your Teen's Opinions
Don't forget, though, that this car will be your teen's; his opinion matters too. Give your teen some freedom to add cars to the shortlist; provided that they meet the safety standards you've set. You may also want to take several cars out for a test drive so your teen can tell you if a particular car you prefer feels uncomfortable to drive.
Ask Your Teen to Pay for a Fraction of the Cost
Asking your teen to help pay for the car is a good way to encourage responsible driving, as well as encourage them to take good care of the car. That should significantly reduce the chances of reckless driving and other behavior that can result in a vehicular accident. After all, they just spent a portion of their own savings to purchase the car.
Sources:
The Safest Affordable Used Cars For Teen Drivers, Forbes Magazine
11 Facts about Teen Driving, DoSomething.org
Tips for Buying Your Teen's First Car, Family Circle