Now that winter is behind us, and beach and pool season is on the way, you'll want to whip yourself into shape to get ready for the summer. While joining a gym or going running is a great way to get started, you need an extra push to get you into the right mindset. If you're looking for the right coach or instruction to help push you further towards your fitness goals, you may want to take a few classes. We looked around and found some ones that are worth checking out.
Here's the best workout classes near Franklin, IN to help you get in shape for summer!
Studio 317 Fitness
500 Polk Street, Suite 24 A, Greenwood, IN Facebook Twitter Instagram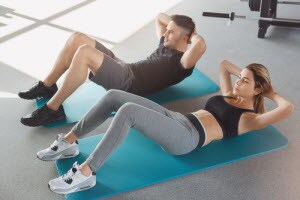 Do you like variety with your workouts? Studio 317 Fitness incorporates and all-around fitness strategy with intense cycling and body pump classes to help you burn the calories, build the muscle, and feel healthier and more active. These classes are offered as 30, 45, and 60 minute sessions to help you push yourself even further. They also offer Zumba and Yoga to help satisfy all of your fitness needs. Every class offered by Studio 317 caters to all levels, so whether you're a novice or a seasoned veteran, you'll feel comfortable with the class.
Victory Strength & Fitness
3115 Meridian Park Drive, Suite O, Greenwood, IN Facebook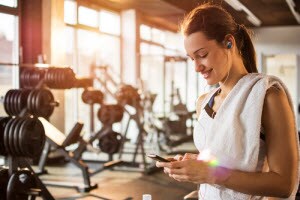 The coaches and trainers at Victory Strength & Fitness aim to increase your strength, endurance, stamina, and mindset when it comes to fitness. They offer plenty of classes for you to try, but if you're going for a full body transformation, you may want to try the Amazing 12. This program aims to accomplish your goals and burn fat and build your strength in just 12 weeks! If you're looking to take your fitness seriously, Victory & Strength Fitness may be the right place for you!
Zen Fitness
639 Washington Street, Columbus, IN Facebook
Some of the best and most effective workouts incorporate meditation and spirituality. That's exactly what you get at Zen Fitness. This studio offers a variety of classes, most notably numerous yoga levels, but they even focus on pilates and barre. There are even fusion classes that incorporate all three fitness ideologies for a more intense and satisfying workout. Zen Fitness offers full classes, small groups, and even private training for you to consider for your experience.
When you're looking to get started on working towards fitness goals to burn calories, lose weight, and building muscle, any of these fitness classes near Franklin, IN are a great way to get started!