Yoga can be very beneficial to your lifestyle. It helps you reduce stress, increase your flexibility, burn fat, and have a calming and tranquil feeling that echoes even days after your last session. If you're looking to get involved in yoga, Franklin has several yoga studios around. However, you'll want to head to the ones that are highly rated, and offer the most services and classes.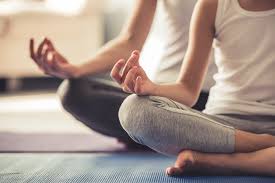 Here's a list of the best yoga studios near Franklin, IN!
Evolutions Yoga
2801 Fairview Place, Greenwood, IN Facebook Instagram Twitter
Don't get left behind in the past, instead, head to Evolutions Yoga for a view into your future. This yoga studio keeps up with the latest trends in yoga. They got their first start in 2008, and in their 10 years of business, they've perfected their craft. They offer several classes, including a variety of different yoga styles, including Hot Vinyasa, Adult Flexibility, Gentle Yoga, MyStyle, Flow, and Yin Yoga. They even hold events and instructor trainings, giving you the chance to become your very own yoga instructor!
Studio You Yoga
862 South SR 135, Suite I, Greenwood, IN Facebook Instagram Pinterest
The team at Studio You Yoga focuses on you by helping you grow, heal, and learn the proper yoga techniques. They've created a safe and nurturing studio environment for you to develop your skills and reach your full potential. They've got plenty of classes like Barre Sculpt, Family Yoga, Candlelight Flow, and even Farm Animals Yoga, where they bring in baby chickens, pigs, ducks, goats, and even rabbits, and it's your chance to get your session in while admiring and petting the cute farm animals!

Uptown Yoga
422 ½ 5th Street, Suite 6, Columbus, IN Facebook Instagram
Uptown Yoga has an entire roster of teachers, all of whom take the necessary time to make sure that everyone is on the same page with the proper techniques and methods. Their dedication to their students really shows, and they make it easy for students to engage in learning more about Yoga, spirituality, and how the two intertwine. They offer an amazing range of classes, with options like Blissful Flow, Restorative Yoga, Zen Yin, and even Prenatal Yoga.
Now that you've got an idea of the best yoga studios near Franklin, IN, you're ready to get started on your journey!