Celebrated every March 14, Pi Day celebrates the mathematical constant ?. Why March 14? The first three digits of ? are 3.14. Make sense? Even if not, just look at it this way: It's an excuse to eat pie, and we can all get on board with that. Here are three bakeries in Franklin, IN, you should head to on Pi Day to satisfy your sweet tooth.
The Cake Bake Shop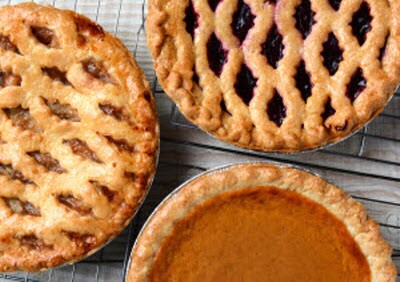 The Cake Bake Shop unveils their spring pies every March, so it's the right time to stop in and try them. What's on the menu? Blueberry crumble, French chocolate silk, key lime, coconut cream, peanut butter mousse, and apple crumble are. Yum.
All pies are made from scratch daily, and the menu items change every day. If you're visiting their location, any fruit pies can be heated and served with a scoop of vanilla ice cream for a treat you won't forget. Owner Gwendolyn Rogers also brings homemade soups, salads, sandwiches, and quiches to the menu, as well.
The shop has become a destination in Indianapolis, great for celebrating birthdays, anniversaries, and any special occasion. See everything the shop has to offer or visit their Twitter page to stay up-to-date on the menu and current offerings.
Gigi's Sugar Shack Café
If the best things in life are sweet, then you should consider taking a trip to Gigi's Sugar Shack. The owners, Greg and Amber Schall, carry on the legacy of Greg's grandmother Gigi by bringing her recipes to life.
Go-to items for Pi Day include delicious apple and banana cream pies. If you're in the mood for something slightly different, Gigi's Famous Cheesecake is made from scratch every day, and you can stop in for breakfast, which is served all day long. Try out the eggs benedict or homemade French toast to start your day off right.
See their sweet treats here or hop over to their Facebook for hours and directions.
My Sugar Pie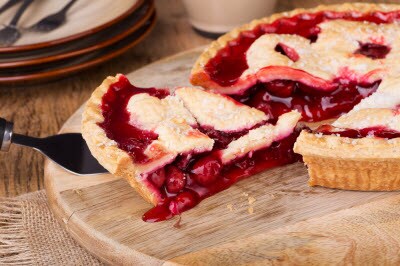 Enjoy just a slice or take home an entire pie to share with friends and family at My Sugar Pie. The menu includes 40 different pies, handmade with a crispy crust from the owner's mother's original recipe. If you're looking for an entire pie, it might be best to call a few days in advance, so they can customize a delectable dessert just for you.
A fan favorite is the sugar cream pie, but don't forget to try out the mixed berry, strawberry, cherry, Dutch apple, or chocolate chip options. You can make it a Pi Day pie party with the by-the-slice option great for families, businesses, and schools.
Visit their website or see how some of their pies get made over on their Facebook.
Pies for Pi Day
Pi Day remains the perfect excuse to sit around and eat pies all day. And that's just fine with us. If you're looking for a dessert for one or will be sharing, these places do the baking so you don't have to.