Going out to eat is fun because it's a chance to get out of the house and go out with your friends and loved ones. At a restaurant, you've got plenty of options to choose from for you meal and you don't have to clean up afterwards. Luckily, Franklin is home to a wide variety or restaurants, but we're here to talk about the ones that rise above the rest.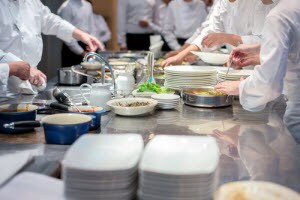 Keep reading to see our picks for the top restaurants in Franklin that you need to check out!
Ann's Restaurant
If you find yourself in downtown Franklin, why not pop in to Ann's Restaurant? This eatery has been serving Franklin diners since 1952. However, after a fire, a renovation, and a name change, Ann's Restaurant has grown into one of the standouts in the Franklin restaurant scene due to its delicious menu items, and the support of Tara Treatment Center. Proceeds from the restaurant go to the treatment center to help combat drug and alcohol addiction.
What to Eat: The cranberry, apple, and pecan chicken wrap has a zesty and interesting flavor, while the half-pound BBQ, bacon, and cheddar burger will satisfy you for days.
77 West Monroe Street, Franklin, IN Facebook
Richard's Brick Oven Pizza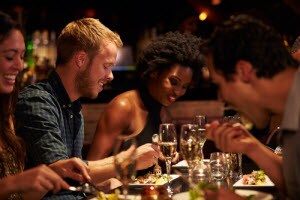 Nothing complements a Friday better than a great pizza. However, when it comes from the brick oven, it's even better! Richard's Brick Oven Pizza is a Franklin staple for the perfect slice of the pie. However, Richard's has expanded the menu and offers a variety of great Italian choices ranging from pasta, salads, and delicious apps. However, the pizza is what really makes the experience.
What to Eat: Build your own pizza with a variety of options, including bacon basil pesto, Cajun sausage chicken, ricotta-blended roasted red peppers, spinach sun-dried tomatoes, and more.
229 South Main Street, Franklin, IN Facebook
The Willard
The Willard started out as a large brick house when it was built in 1860, but after a while, it was transformed into a hotel. Since 1990, The Willard has been one of Franklin's best restaurants, serving up great times, great food, and great drinks. They've got a versatile menu, and a great beer and wine list to help complement the culinary creations from the kitchen.
What to Eat: Try one of their signature pizzas, like the Yahoo; great wraps, like the grilled chicken pesto; or savory burgers, like the Southwestern burger, during your visit.
99 North Main Street, Franklin, IN Facebook
Give any of these great Franklin-based restaurants a try this weekend to find your new favorite spot in town.