Long days can lead to stress and wrinkles, and one of the best way to counter the effects is to relax. However, instead of simply laying on the couch and binge watching a TV show, why not go out and get pampered? There are some notable spas in the Franklin area that you may be familiar with, but we're here to let you know about the best places to have a relaxing spa day near Franklin, IN!
Elite Salon-Spa-Studio
144 West Jefferson Street, Franklin, IN Facebook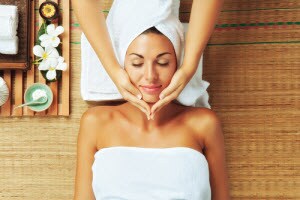 When it's time to tend to your beauty needs, or you simply need to unwind and get the kinks out of your back, then you may want to check out Elite Salon Spa Studio right in town! When you arrive, get started with the massage, with options like a full-body Swedish, a deep tissue, and even a therapeutic massage to bring you to the highest level of relaxation. Finish off with some skin treatments like anti-aging therapy, acne treatments, and an express facial. Make a day of it at Elite!
Exclusives Salon & Day Spa
8933 Southeastern Avenue, Indianapolis, IN Facebook Instagram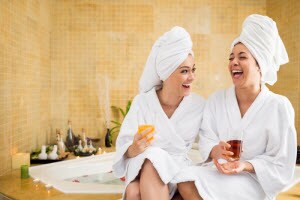 Joe and Belinda Mascari met in a salon, and for more than 30 years, they've been happily married and have created Exclusives Salon & Day Spa. They offer several different styles of massages, with full body, hot stone, and even reflexology to help you unwind and relax. You can also choose from a number of different facial treatments, including a dermaplane, a chemical peel, and even collagen induction therapy to revitalize your face. Finish off the day with a haircut or color.
Focus Therapeutic Massage
8711 Southeastern Avenue, Indianapolis, IN Facebook
If you're really stressed out, or you simply need professional help to loosen up the knots in your back and shoulders, Focus Therapeutic Massage in Indianapolis may be the right place for you. They offer plenty of message and therapy services that can help with stiff necks, arthritis, muscle pain, sport injuries, and even Multiple Sclerosis. You can even use the Vitality Swing to increase oxygen to your cells, relieve back pain, and strengthen your immune system. Top off your spa day with a facial, a peel, or a Bio-Molecular Hydrogel Mask to rejuvenate the cells in your face!
The next time you're feeling stress, in need of a makeover, or you simply want to take the day to relax and unwind, any of these great spas near Franklin would be the perfect spot for you!