Now that fall is here, the weather cools and the open landscapes around central Indiana give off a wonderful assortment of colors due to the leaves changing. This time of year, it's always great to get outside and take it all in. However, it makes it even better if you head to a farm and experience the fun, outdoor activities like corn mazes, pumpkin picking, and of course, the hayrides.
Here's your guide to the best hayrides near Franklin, IN, to check out this fall!
Hogan Farms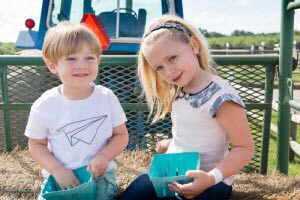 8900 East County Road 1000 N, Brownsburg, IN Facebook
Heading out to Hogan Farms with your family can be the beginning of a great adventure. There's plenty to do on the sprawling farm. There's a petting zoo to get to know the cute barnyard animals, a pumpkin patch to find the perfect carving pumpkin, and even a corn maze. They also offer hayrides to help you enjoy the beautiful landscape while you relax and make your way around. They even have a kid zone, complete with fun activities like an inflatable slide, straw structures, pumpkin tic-tac-toe and checkers, and even a photo prop area to capture the great moments at Hogan Farms!
Kelsay Farms
6848 North Country Road 250 E, Whiteland, IN Facebook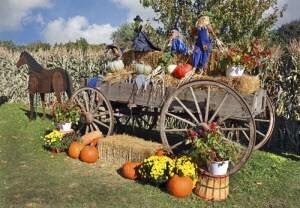 If you're looking for a picturesque farm with plenty of fun fall activities, Kelsay Farms in Whiteland may be the place you're looking for. This authentic farm offers opportunities for learning about farm life, with demonstrations, as well as plenty of family-fun attractions available on the sprawling property. There's a 7-acre corn maze, bale mountain, corn crib play area, cornhole games, the Moo Choo Express, and of course, hayrides to give you a better sense of the scope of the farm.
Tuttle Orchards
5717 North 300 W, Greenfield, IN Facebook Instagram Twitter
Heading out to the orchard to pick some apples is one of the most popular fall activities to do. Tuttle Orchards, in Greenfield, offers you the fun activity of picking your own apples, but with plenty more fun things to do as well. There's a 4-acre maze, 20 acres of pumpkins, chances to observe bees making honey, llamas and goats, and even some fun wagon rides to take you across the farm's acreage so you can take in some of the beautiful fall views.
If you're looking for the best hayrides near Franklin, IN, you may want to give some of these farms a shot.