Sampling the local flavors is important in the Franklin, IN, area. But, while there's plenty of farms that offer up some tasty and fresh produce, you may be wanting to try some of the local wine. Luckily, there's quite a few wineries in the area, but you'll want to head to the absolute best.
Here's a list of the best wineries near Franklin, IN, for you to check out!
Buck Creek Winery
11747 Indian Creek Road South, Indianapolis, IN Facebook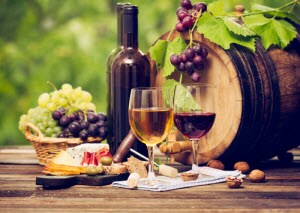 Take in the beautiful views and sample the flavors from Buck Creek Winery. This is just south of the city right off of I-74, so it's really easy to get to. But when you drop by, you'll certainly enjoy the award-winning wines and vintages offered. Head toward the tasting room for more than 30 options to sample, so you know which bottle you'll want to bring home. During the spring and summer they hold concerts, with local acts performing out in the pavilion area, making it a fun activity to get you outdoors!
Mallow Run Winery
6964 West Whiteland Road, Bargersville, IN Facebook Instagram Twitter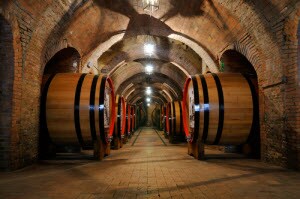 Since 2000, Mallow Run Winery was founded to become a grape farm to supply grapes to local wineries. But, once the grapes were planted, the brains behind Mallow Run Winery decided to make wine for themselves. Now, there's more than eight acres of vineyard on the sprawling 600-acre farm. Take a tour of the vineyard, or simply drop by the rustic tasting room and taste some of their canned wines, or sample some of their reserve bottles. They even make ciders, so you've got plenty of flavors to try at Mallow Run.
River City Winery Tasting Room
25 North Main Street, Franklin, IN Facebook
Are you looking to sample some local wine without having to travel out to the sticks? River City Winery Tasting Room is right in Franklin, and it's your chance to sample their range of varietals they've got. They've got plenty of reds, whites, and blushes to choose from, or you could simply enjoy their fresh sangria. They even have some tasty small plates, appetizers, and entrees that you may want to try along with your wine to get the full flavorful experience. They also have a location in New Albany that's worth checking out!
If you're in the mood to sample some local wines, you're lucky that you've got some of the best wineries near Franklin to check out!