Drivers in the Franklin, Greenwood, and New Whiteland, IN, areas are discriminating. They want options when they are looking for a used or pre-owned vehicle, and they demand good service at a price that's not going to break the bank. At Fletcher CDJR, we have been a family owned business for 34 years and operate as a Five Star Dealership. We can help any driver in the greater Indianapolis area select a quality used car that you'll be happy with for many years to come.
Most used car buyers will search the Internet looking for a good deal on a car. They also want to know if the dealership will work with them on their finances and if they can count on the dealership for service needs. At Fletcher CDJR, we offer some links so that you can easily locate a used car dealer nearby that will help you find the used or pre-owned vehicle you've been looking for.
How to Use Our Used Car Dealer Near Me Pages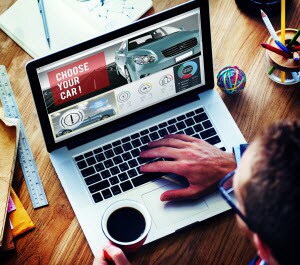 The links below are organized by locality, so you can easily locate a used car dealer near you. Each page introduces the dealership and tells you about what services you can expect to find there. We hope you also enjoy reading about some of the interesting things to do in each town.
Contacting your local used car dealer allows you to then set up an appointment to discuss your vehicle needs in person with a member of our sales staff. The staff at each dealership are very good at being able to walk you through our large inventory of used vehicles and discussing the options that are most important for you and your family.