At Fletcher Chrysler Dodge Jeep Ram, our goal is to help each and every driver from the Franklin, Greenwood, and New Whiteland areas who steps on our lot with finding the right car. More importantly, our mission is to help our customers secure the best possible deal with their auto financing. Our auto financing department is here to help you through the necessary steps to help you take home the vehicle you want.
Our Team of Financial Experts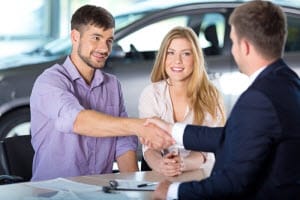 After you've done the research on the vehicle you want, you gave it a closer look in-person, and you've had the chance to test drive it and give it a feel while out on the road, you're ready for the next step: financing. We've got a team of fun, friendly, and knowledgeable financiers who are here to help you through this important process. They'll use your information to come up with a few options for you to consider. They'll answer any questions you have about the process, so you can have a better idea of the different deals you have in front of you.
Our financiers have close relationships with lenders and banks throughout the area, so they can bounce some ideas around to find out the best rate and options for you. Regardless of your credit, they'll work diligently to find you a rate that works for you and your budget. Their number one priority is to find you a deal that you're happy with.
Get Started on Your Auto Financing Today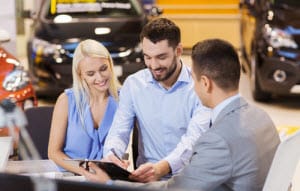 While most drivers know that auto financing is one of the most important steps of the process, it can take a bit of time. However, you can actually get started on your auto financing at Fletcher Chrysler Dodge Jeep Ram. By taking the time to fill out our online finance application, you're cutting time off your experience of buying a car. Using your information, we can get a head start on the paperwork and begin crunching the numbers. By the time you arrive at our dealership, we'll have a few different options ready for you to consider for your new car. You can even use our payment estimator to get a stronger sense of the type of payments and interest you can expect based on your term length and your down payment.
When you're ready to start talking numbers about the vehicle you want to take home, our auto financing department is here to help you every step of the way.
Fletcher Chrysler Dodge Jeep Ram is always proud to help drivers in Franklin, Greenwood, and New Whiteland find the right deal and the right car.